On one of the busiest days for us this year so far, I have received enquiries about our services through referrals, Google, LinkedIn and the like. To those who have not quite read through how we do headshots, I often heard the word "just" in their enquiry. "I just like a headshot, not a portrait or glamour shot," is what I hear them say. If you read between the lines, it was almost as if headshots were the second cousins of portraits. I also can deduce from that sentence that portraits require more thought and art while headshots are meant to be straightforward, i.e., stand against the wall and smile - and then we move to the next one. If this were true, then we should not really pay a huge amount for headshots, right? Well, if all the headshot photographer did was to ask the client to stand against the wall and smile, then, righfully so, it may not merit a price premium.
Ever wonder why multinational companies spend millions of dollars analysing their packaging? It is their first point of contact with their customers. Let me ask you, in deciding the final packaging, is the decision solely based on what looks good from the owner's point of view or do they engage research companies to search out their potential buyers and find out what they think? Based on my experience working with these companies, it is the latter because it is the buyer's opinion that matters. 
Let's put this now in the headshot context. Business headshots, corprorate headshots, LinkedIn profile photos, online company profile photos are perhaps one's first point of contact with their customers. Since not everyone will have the time and money to ask the opinion of their potential customers, we, at Identity Headshots, endeavour to provide that during the headshot session through our conversation with our clients. Based on their description, we pick up some unique characteristics their potential buyers will look for. This is the function of the marketing consultant in every Identity Headshot session - to ask the right questions whilst being the voice of the people who will buy from our clients, representing them in the process. 
Take for instance this lady mortgage broker who approached us. Who do you reckon would be her potential buyers? People who are selling their homes, of course. This can be anybody - within a wide age range and diverse ethnicity. But digging deeper in order to understand her clients, she told us that, more often than not, she talks to a couple. Hence, her photo should reflect professionalism, without making the wife uncomfortable whenever she is talking to the husband. This insight was valuable and we were glad to have unearthed that. Below was the image we all agreed served her objective.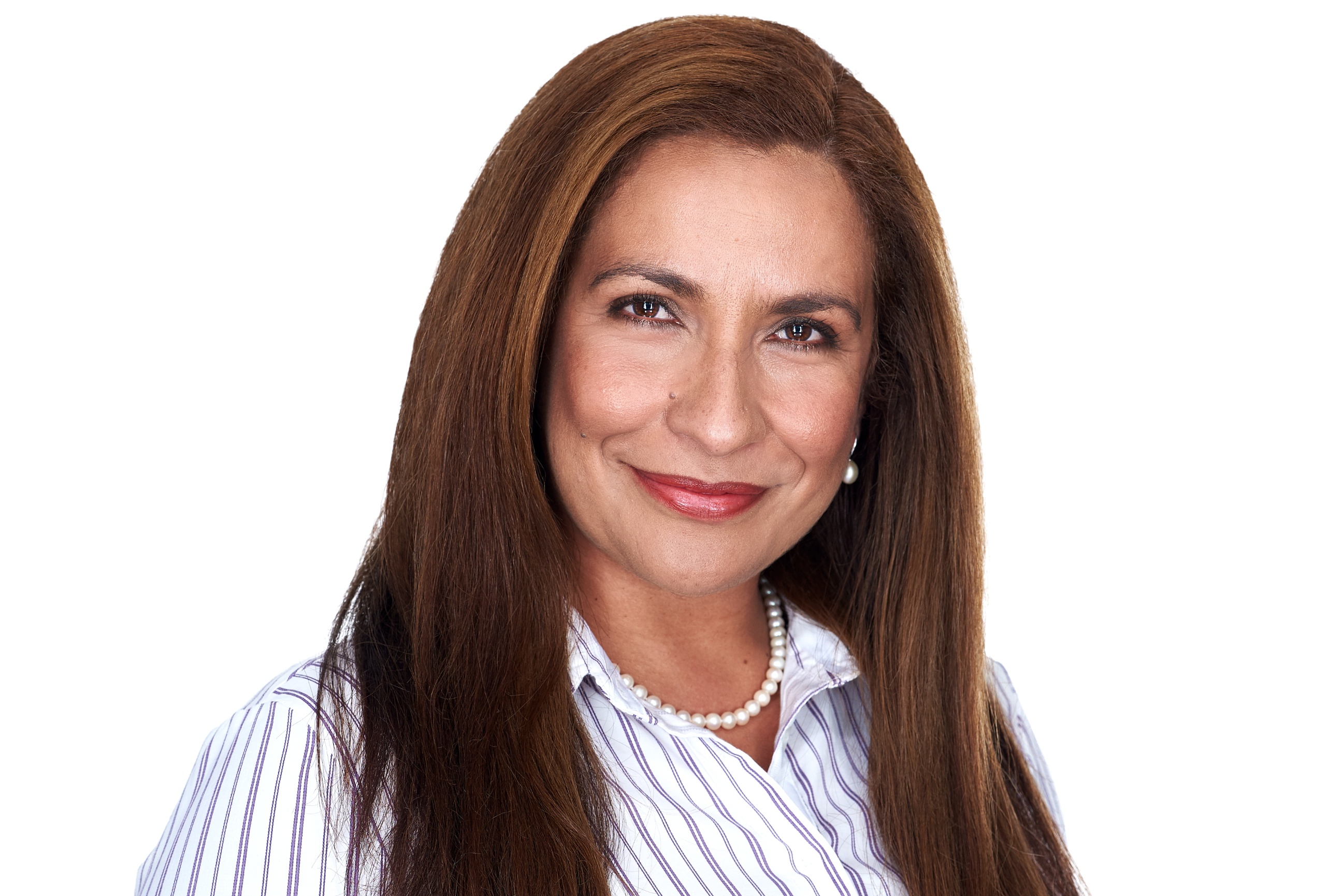 While we obviously want to please the clients who go through our doors, we go a step further and try to know what will make their potential customers buy from them. Hence, we are the voice of the people who will buy from our headshot clients - they need to be pleased with our clients' photos. Their buying decision is not based on details like wrinkles, complexion or blouse size. It is based on this: can they trust the person they see on the photo?
Our goal is to help our clients get more business through engaging, trustworthy and professional headshots and this cannot be achieved by simply asking our clients to stand in front of a wall and smile. It's much more complicated than that.