If you've been in corporate life for quite sometime now, you probably have experienced one too many corporate portraits where the people were asked to stand in one line or two, making sure the person in front of you is not blocking your face. There is a time and place for such a style. That's usually done in wedding group photos where there is a ton of people to be photographed and time is of essence. However, planning a corporate shoot can be much more fun and creative than that. 
We recently did a portrait shoot of the Right Cuts salon team for their website and other marketing materials. The photo needed to show the stylists within their work environment, doing so makes the photo do the explaining of what this salon is all about. We coached and directed them so that their portrait showed some swag but more importantly, credibility. There was that aura of confidence without being arrogant. We capped off the shoot with a few drinks with the owner. It was, after all, a good shoot with everyone happy with how it turned out.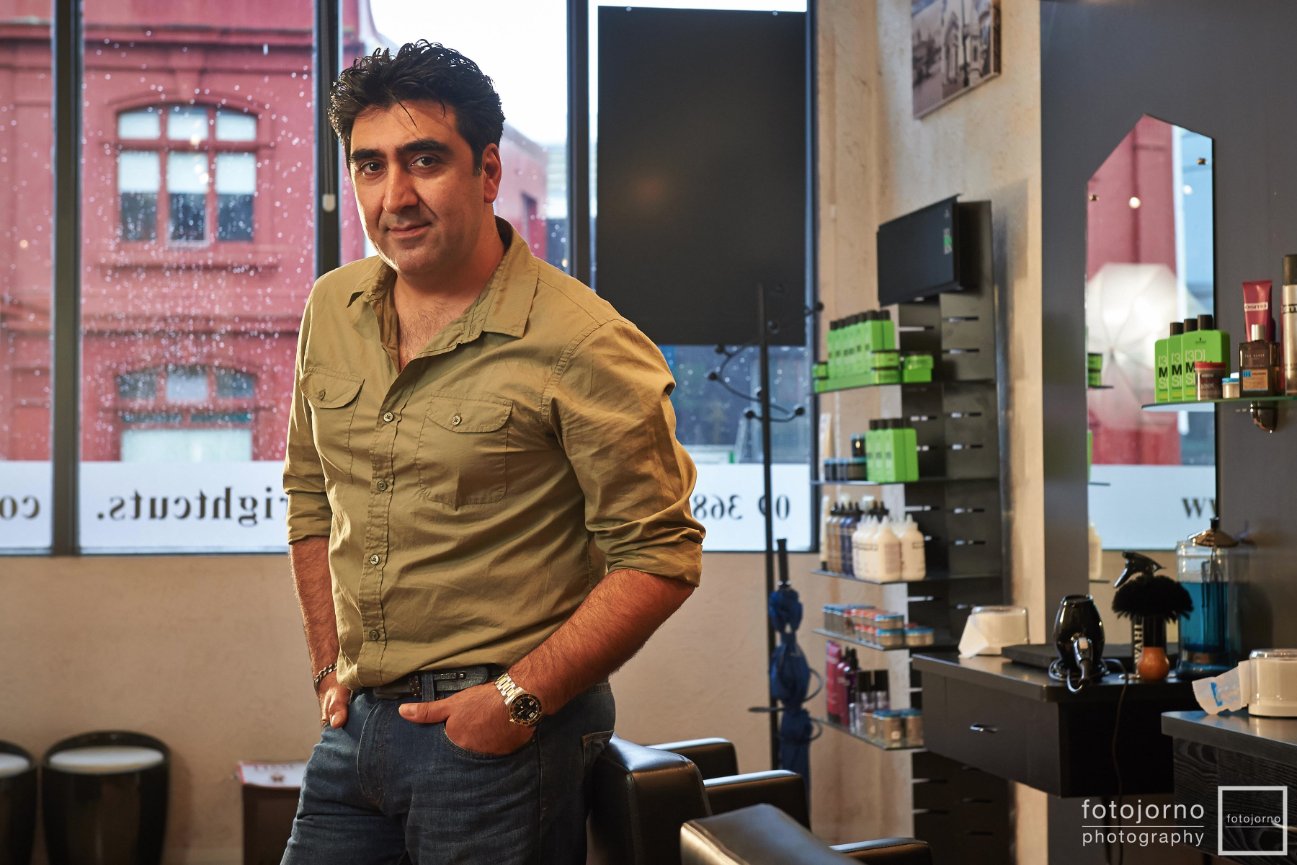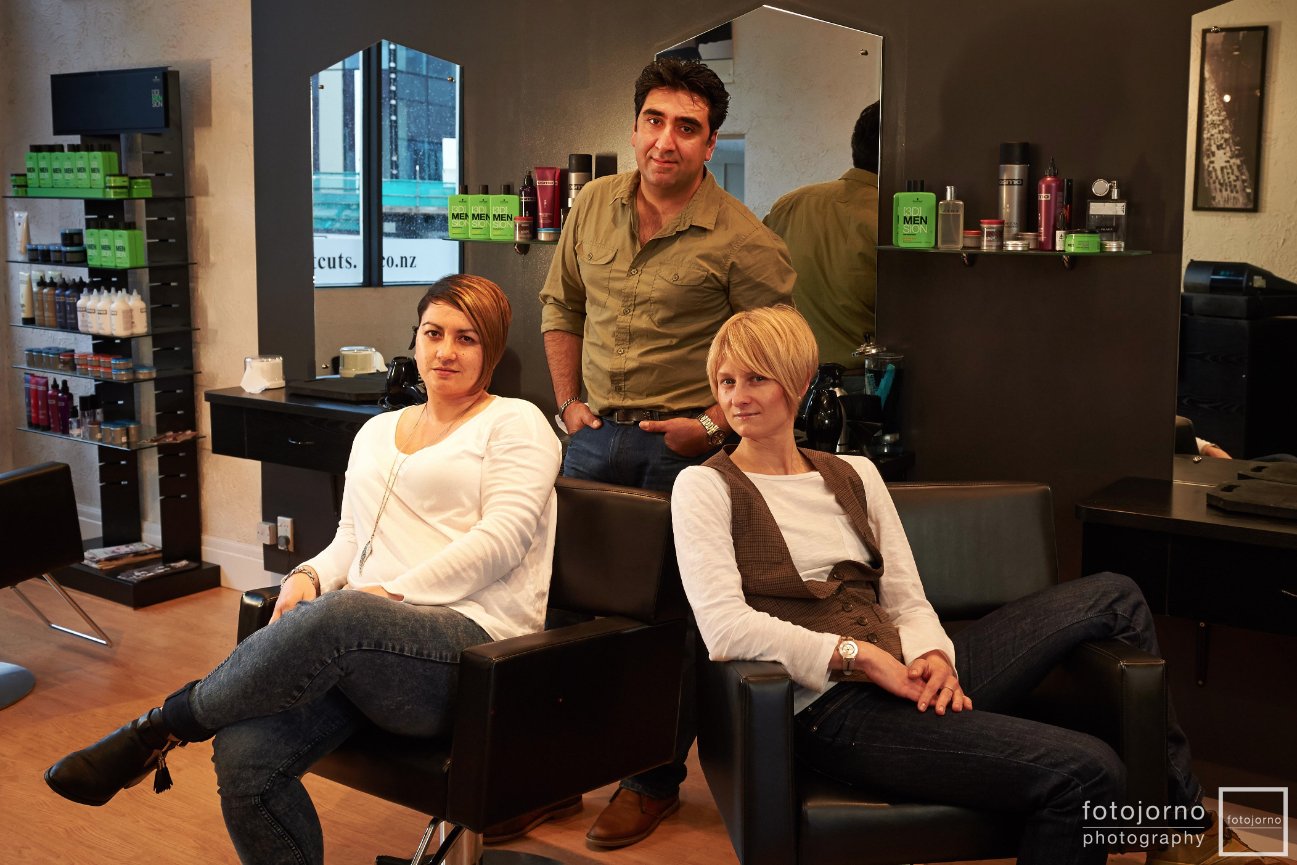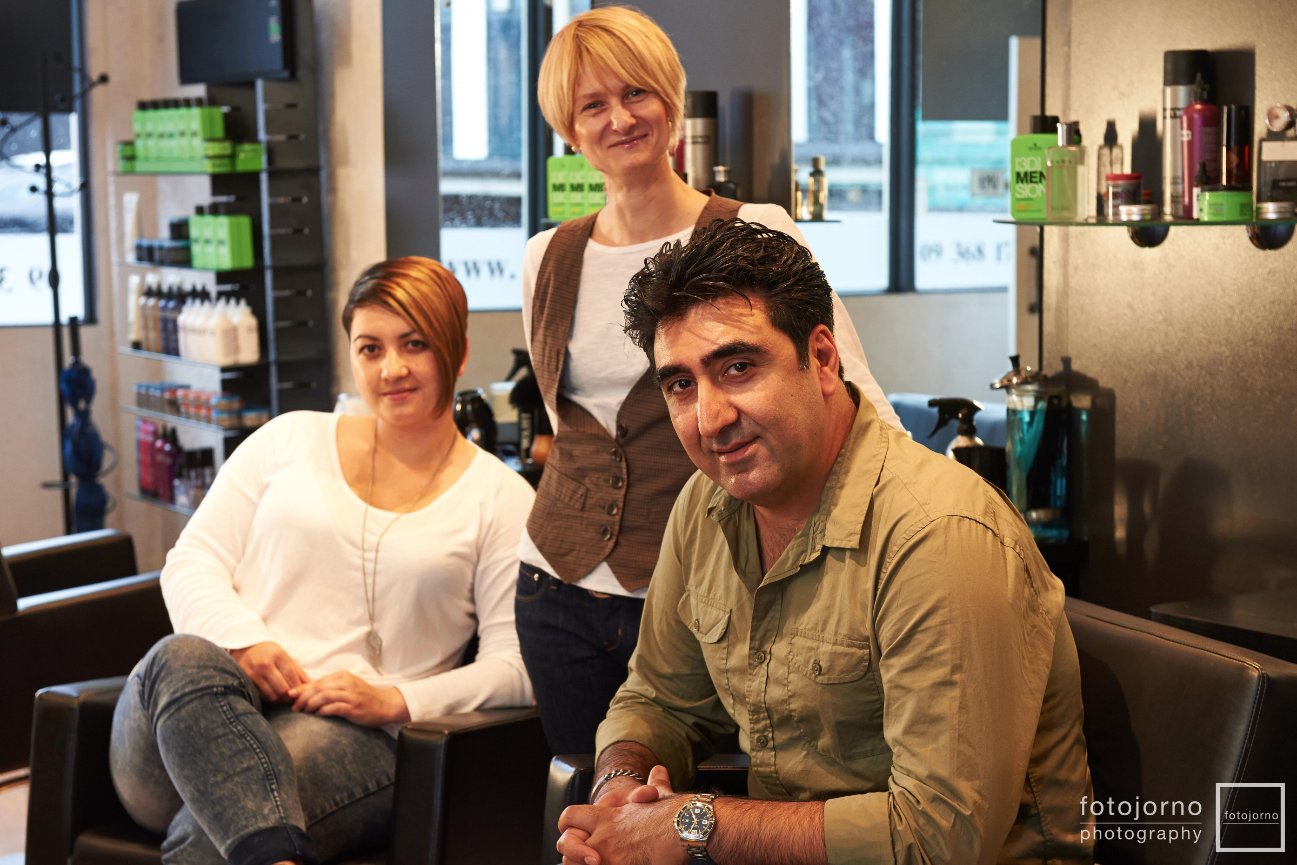 Note: Identity Headshots was formerly called Fotojorno.